Welcome on the official site of
Marie Curie High School in Kazimierza Wielka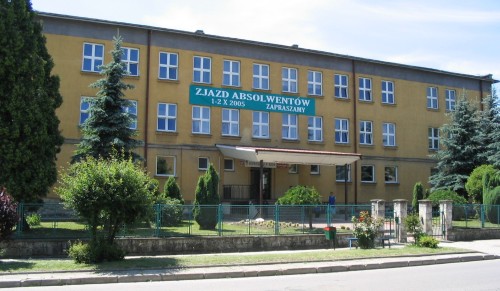 View of the school building
The school has at its disposal full equipment and high-qualified staff, so as to provide an adequate level of education and upbringing:
We possess two computer studies: a computers science classroom and a foreign language classroom.
We have at our disposal a very good base for the artistic and cultural activity..
For the students who come from another places we have a well-equipped and cheap dormitory.
Classrooms, library and the gym.
We carry on an attractive exchange of our students with the schools from Germany, England, Finland and France.
The foreign languages:
English, German, Russian, Latin
In the schoolyear 2005/2006 there are 466 students in 15 classes attending our school.
The staff consist of 39 people.
Headmaster: mgr Wlodzimierz Kruszynski
The deputy headmaster: mgr Jadwiga Zieleniewska
The students' self-government:
leader: Karolina Adamusik (2a)
deputy leader: Bartosz Przezak (2a)
secretary: Agnieszka Peska (2a)
treasurer: Justyna Kabat (2a)
students' spokesperson: Marcin Indelak (2a)
and Paulina Chabinka (1c)
---
View from satellite to our school and the nearest part of Kazimierza Wielka town: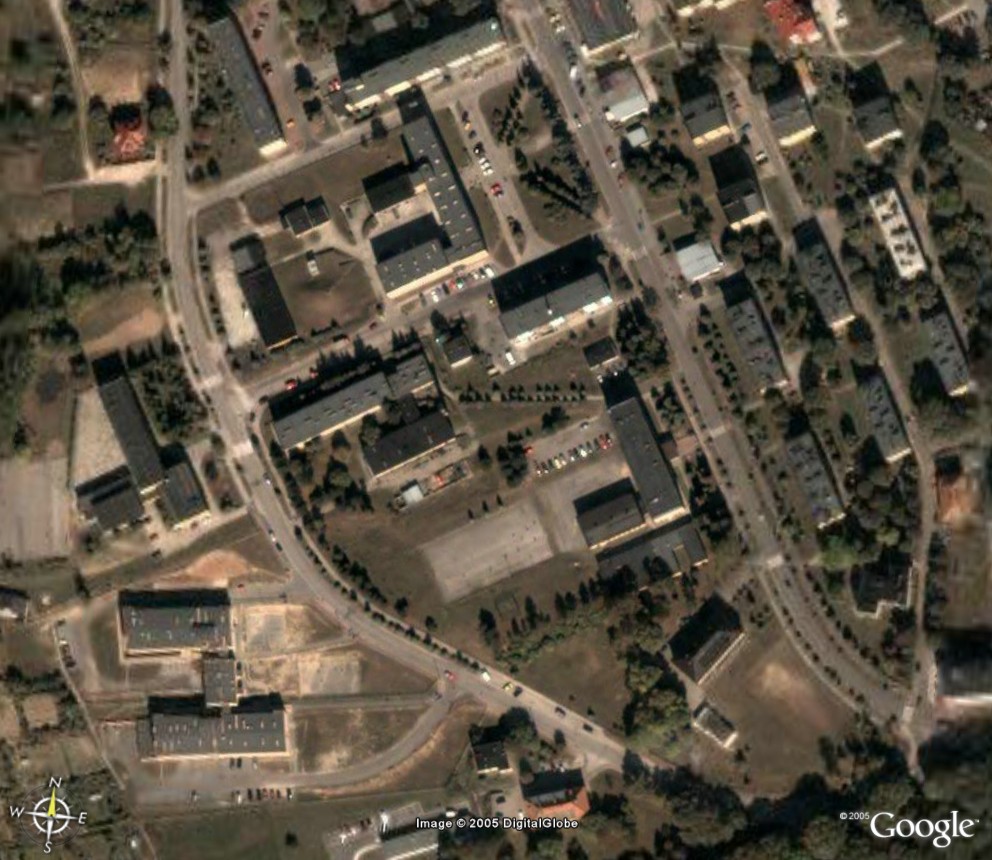 ---
A bit about Kazimierza Wielka town:
Kazimierza Wielka is marked by shortcut "Kazim. Wlk."

Geographical coordinates: 50°16' N, 20°30' E.

Distances:

Kazimierza Wielka - Krakow: 50 km (30 miles)

Kazimierza Wielka - Kielce: 85 km (52 miles)

Sign of Kazimierza Wielka
More information about town, community and county Kazimierza Wielka you can find here.